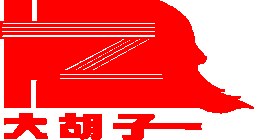 ---
Welcome to Big Beard's Home !!! you are guest number:

since Sept. 28, 1997
---
This website is designed by Bill Chen of Big Beard Co. Ltd. Copyright 1996-1999.
Price List of Big Beard Self-Adhesive Teartape

Clear
Solid Red

Gold Line
( Gold Dot)

Solid Gold
1.6mm
0.64
0.71
0.67
0.79
2.0mm
0.76
0.85
0.80
0.94
2.5mm
0.93
1.02
0.98
1.14
Note:

(1) Above prices are quoted on USD/km ( FOB GuangZhou, China ) basis.
(2) The prices are for quantity of 60,000km per order, if the quantity is different, the price will be different, please contact us for the exact price for your quantity.
(3) The payment term for above prices is 100% T/T before production, the prices might be different if the payment is different.
(4) Above prices are given as a reference, we reserve the rights to change the prices at any time without notice. for latest prices, please contact us.
(5) Above prices are only for standard products, for the prices of Hologo™, Metalogo™ and ShrinkMate™ please kindly contact us.